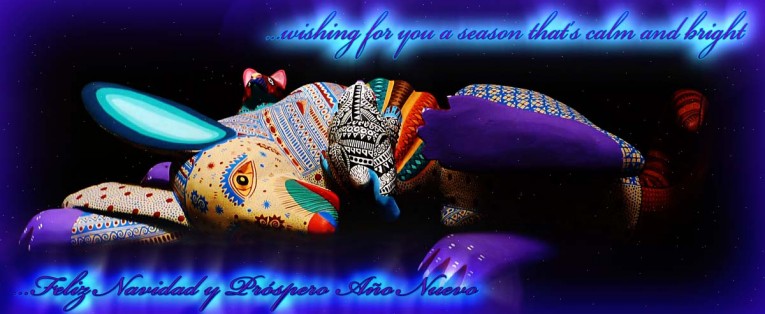 I have profound gratitude for all of you: artesanos, customers, family and friends…and the beauty of that list is that most of you are all of all of these things to me, elegantly combined,
each in their own way.
Each day, you have taken turns showing up for me, and for the love of Jean-Pierre, and each time someone leaves with something beautiful, they also leave for me a portion of their love,
as we share stories and histories of the pieces, the artists, and one another, joys and sorrows, hopes and dreams.
May your holidays be shared in love and kinship and may we continue on this magical path together.
Tomorrow I will be in the store for your last minute shopping needs from 10 until 5:00, with good music, gift wrapping and plenty of ideas for you, and of course I will be off on the 25th.