Cupid is on the move and Valentine's Day is just around the corner! Fear not, we have ideas for you, like this flying wooden cupid from Guerrero, for $90.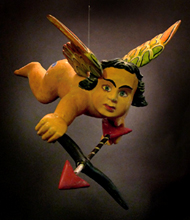 We have plain and painted tin hearts in magnet size and regular ornament sizes, plain or painted, with mirrors or without, from 2.50-18.00.


…And then there are hearts covered in milagros, from 27.00-30.00: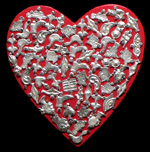 …and hearts that are boxes, in barro negro, Xalitla style painting, or a pair of lovesick calaveras, from $16-18.

There are painted tin heart ornaments with messages of love for $17, hearts in pewter with natural flowers embedded in lucite for $26, and hearts with mirrors for $18.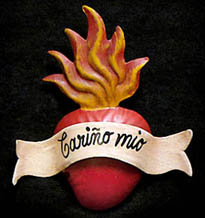 Above: one perfect tin box with a red, red heart affixed for $39. Below: Valentine cards and sterling silver pendant and earring set with natural flowers, $49.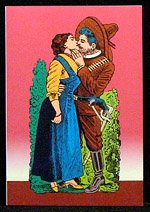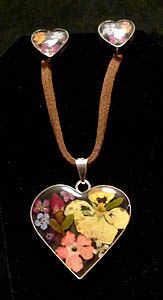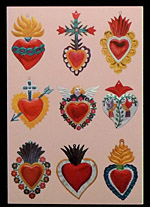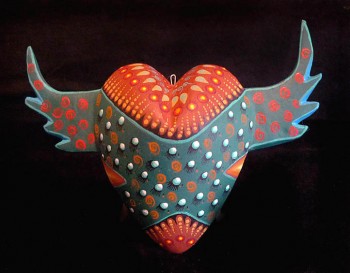 Above:Winged wooden hearts by Jacobo and Maria are new and specially priced at $40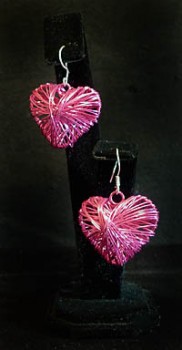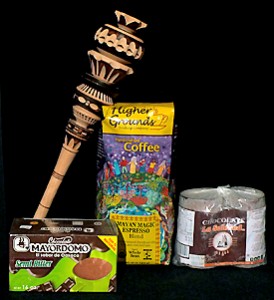 Right: Costume colored wire hearts come in both pendants and earrings, in assorted colors and sizes, between $13-18. Left: Every heart and soul (and body!) is warmed by hot chocolate and coffee, and we have the finest of both, from Oaxaca and Chiapas, from $10-14. Fair trade, you ask? But of course.
Is there more? Oh, yes! But we'll leave it at that, and entreat you to come in and see for yourselves. Hope to see you soon..until then, may your Valentine's Day (and every day) be filled with lots of love…